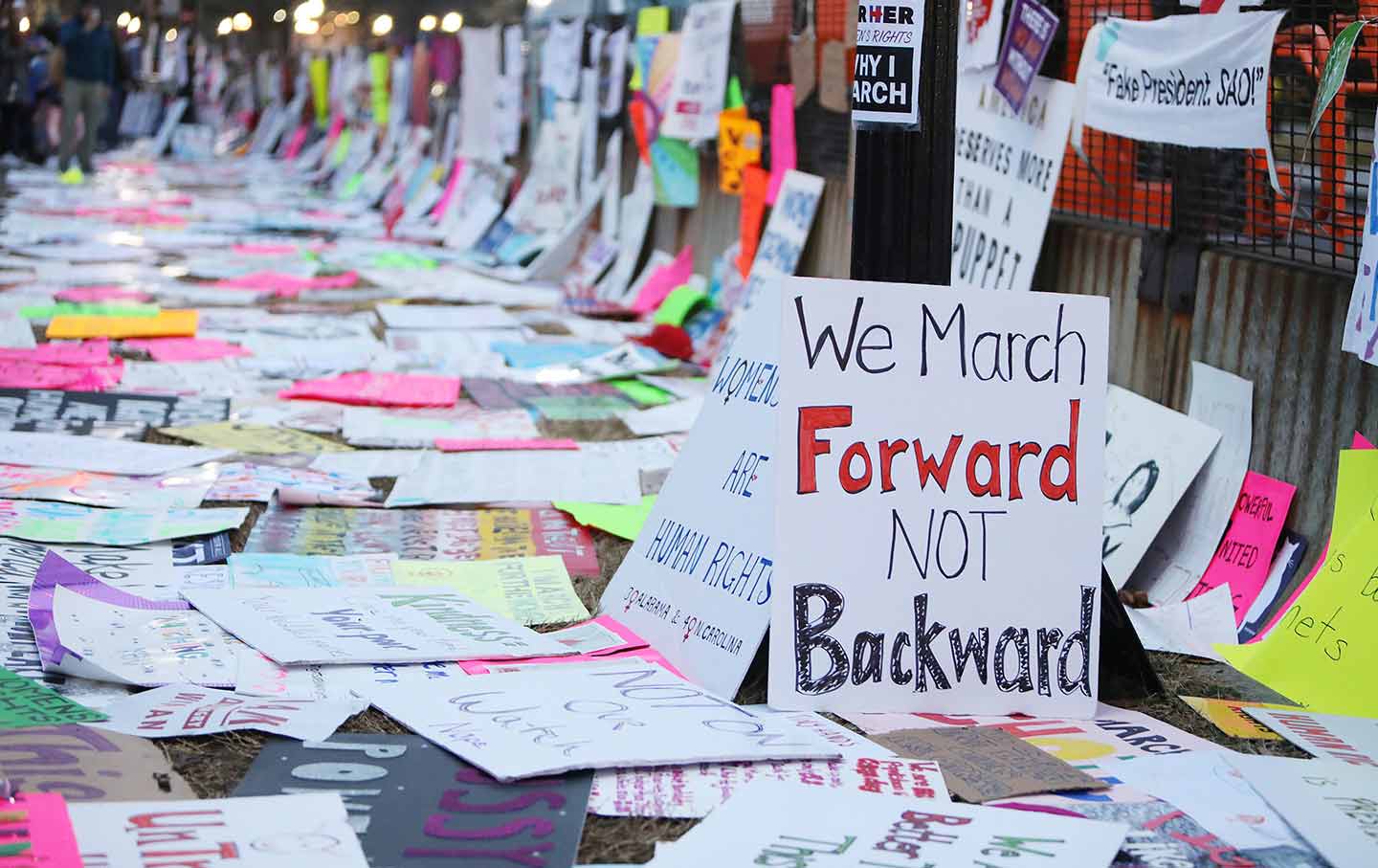 Astra Taylor recently convened a roundtable strategic dialogue for The Nation, interviewing Jonathan Smucker along with Direct Action author L.A. Kauffman and Durham, NC City Councilwoman Jillian Johnson. The discussion delved into how to build and wield political power in the wake of the 2016 election.
Here's an excerpt (Smucker):
If we spend the next four years retreating into liberal enclaves, bonding with each other over how backward half the country is, we will keep losing. That's as winning a strategy as Clinton's "basket of deplorables" line.

Trump's populism is junk populism, but when Democrats failed to speak to people's pain and refused to name compelling enemies like Wall Street, they effectively conceded populism to Trump. We have to see that Trump also successfully tapped into legitimate resentment at the political establishment. Here in central Pennsylvania, a lot of people feel abandoned by the political establishment. There are real grievances—pain that people are experiencing, from unemployment to the opioid epidemic. Trump taps into that. The optics of an irreverent outsider taking out establishment favorites, one after another—a lot of people enjoyed watching that show. To contend with Trump's junk reactionary populism, we need a bold progressive populism. But we have to do this in a new way.
Read the strategic discussion in its entirety at The Nation.